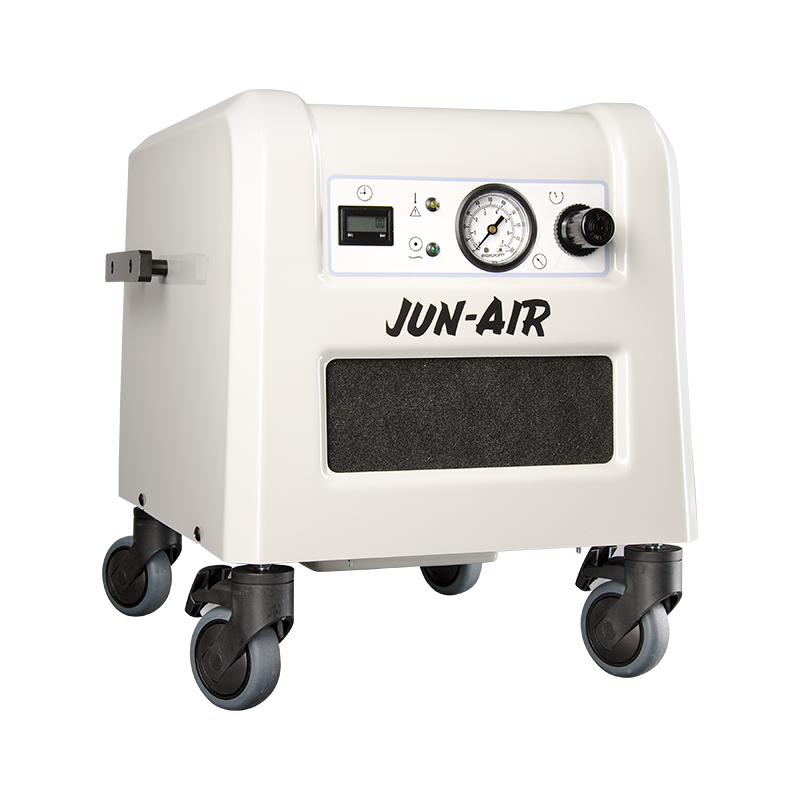 87R-4P
Description
The 87R System incorporates the latest Gast compressor technology into a JUN-AIR system which provides the best in class reliability, quality and performance. The System was designed with quiet operation in mind but it is also capable of running at a 100% duty cycle to provide oil free air on a continuous basis for high demand applications such as analytical instruments, medical systems, food and beverage equipment, graphic arts solutions and many more.
Compressor cooling, optimized seal to cylinder geometry, new seal blend material and use of advanced bearings are some of the steps we took to increase the lifetime of our compressor. At the same time the System is capable of operating at up to 120psi (or 8 bar) continuously, and has a built in unloader valve on the pressure switch along with biased internal reed valves to allow for start-up against pressure.
The 87R System incorporates a double air filtration scheme, with a 50 µm intake filter on the compressor and a 5 µm filter regulator for supply air leaving the tank. The air compressor was designed with space constraints in mind, making it easily integrated into most applications. Cabinet models are equipped with casters for easy and convenient mobility.
Specifications
Flow @ Max Pressure - 50 Hz:
0.95 cfm
Flow @ Max Pressure - 60 Hz:
1.1 cfm
Flow @ Max Pressure - 50 Hz:
0.95 cfm
Flow @ Max Pressure - 60 Hz:
1.1 cfm